You'll find us spreading smiles beyond our office walls all year round. Below you will see just a handful of the schools and organizations we work with. If your organization needs support please let us know! Our legacy will be creating beautiful smiles in a community that is enhanced by our involvement.
Glenbard West High School

Glenbard South High School

Abraham Lincoln Elementary School

Longfellow Elementary School

Churchill Elementary

Arbor View Elementary

Timothy Christian School

Dupage County 4H Foundation

Glen Ellyn Bulldogs Lacrosse

Student Excellent Foundation

Glen Ellyn Chamber

Westfield Elementary School

YMCA of Glen Ellyn

Glen Ellyn Infant Welfare

Glen Ellyn Park District

St. Petronille School

St. Matthew Parish School

St. James Apostle School

Faith Lutheran Church

St. Daniel Church

Seton Academy

D41 Kids Foundation

The Garden Project
PAST EVENTS
TEAM PUMPKIN CONTEST
We received a lot of compliments from last year's pumpkin contest. Check out all the contestants for this year! Patients, be sure to vote for your favorite pumpkins at your appointment! The categories this year are scariest, cutest and most creative pumpkin!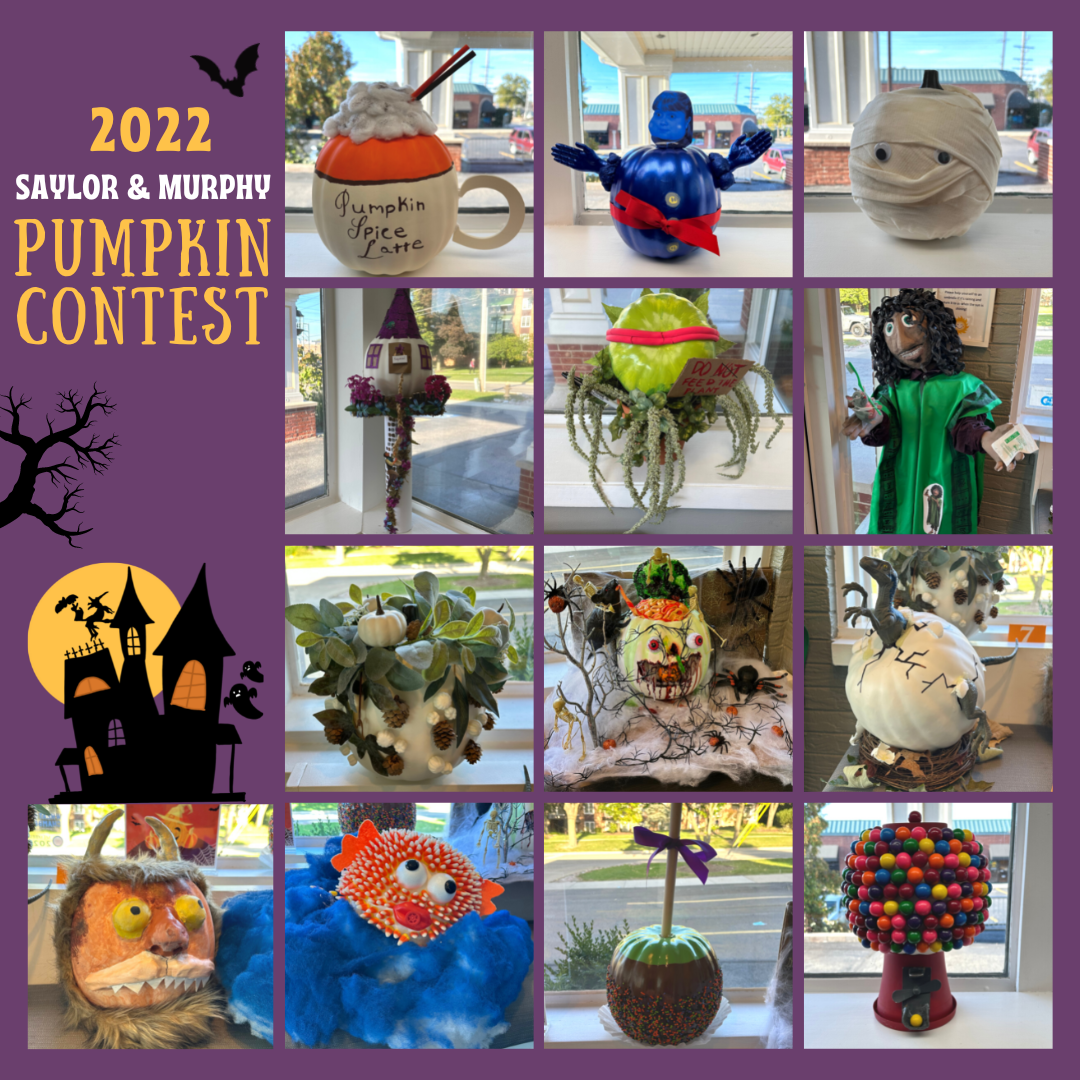 2022 DANCING WITH THE STARS OF GLEN ELLYN & RAFFLE
Dr. Saylor was invited to participate in Dancing With The Stars of Glen Ellyn, a fundraiser hosted by Glen Ellyn Infant Welfare Society! This event took place on October 8th with other local community leaders who joined in to raise money for GEIWS. In conjunction with this fundraiser, we held an in-office raffle for our patients! We love to get our patients involved in all the fun stuff we do. We included a variety of prize packages. For every raffle ticket purchased, 100% of the proceeds from this raffle went back to GEIWS and counted as a vote for Dr. Saylor!
We raised over $700 for the organization and we have to give credit to our patients, family and friends for supporting this cause with us! Congratulations to all the winners!
Featured: Girls Night In Basket, Ultimate Game Night Kit, Oral-B Genius X Toothbrush Set, Science Experiment Kit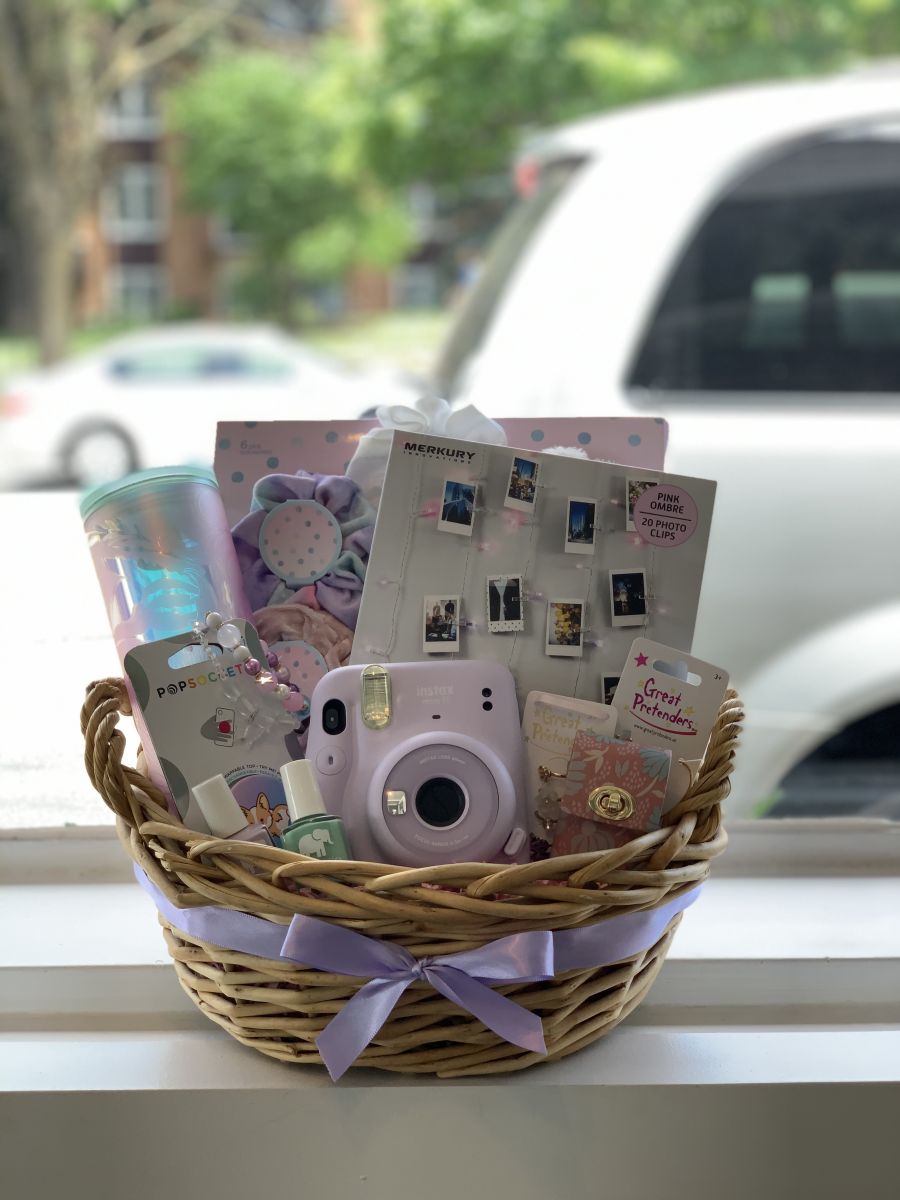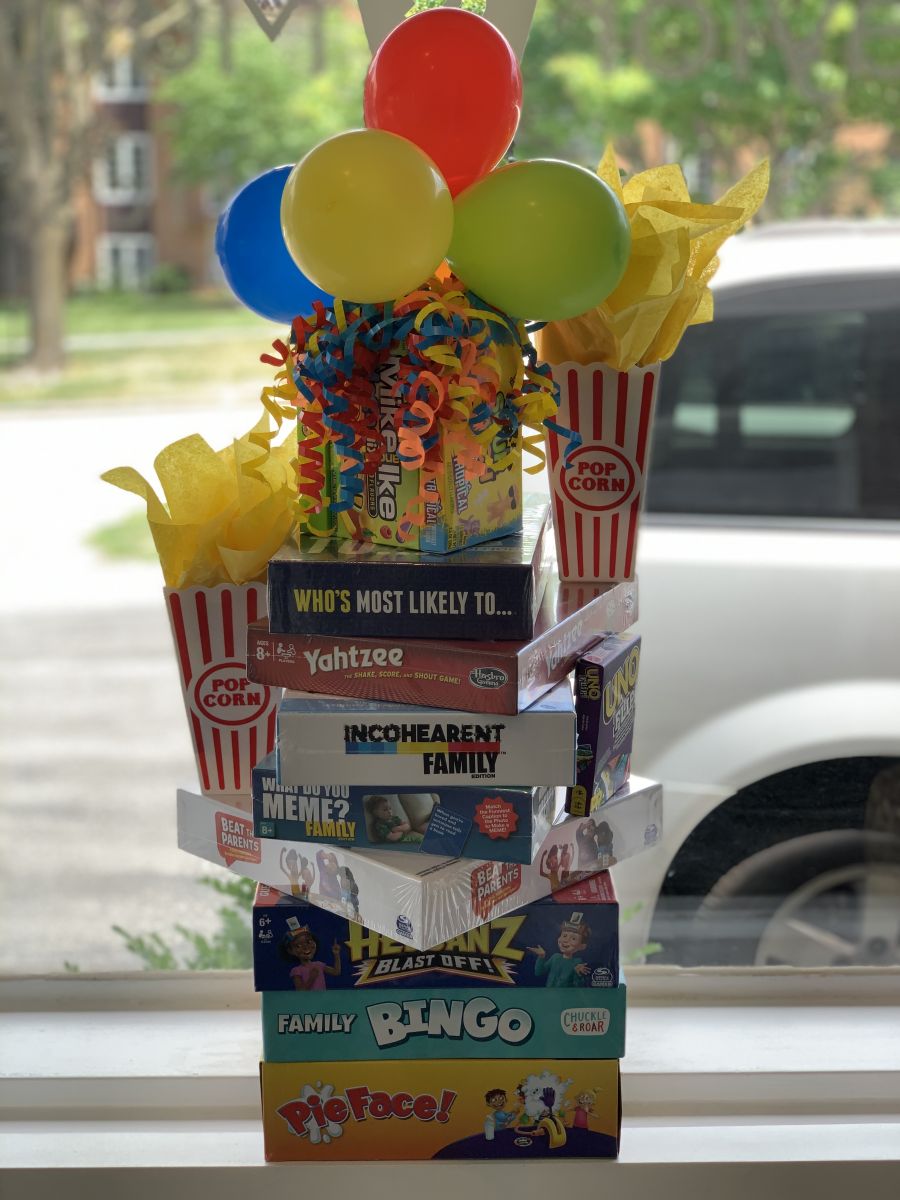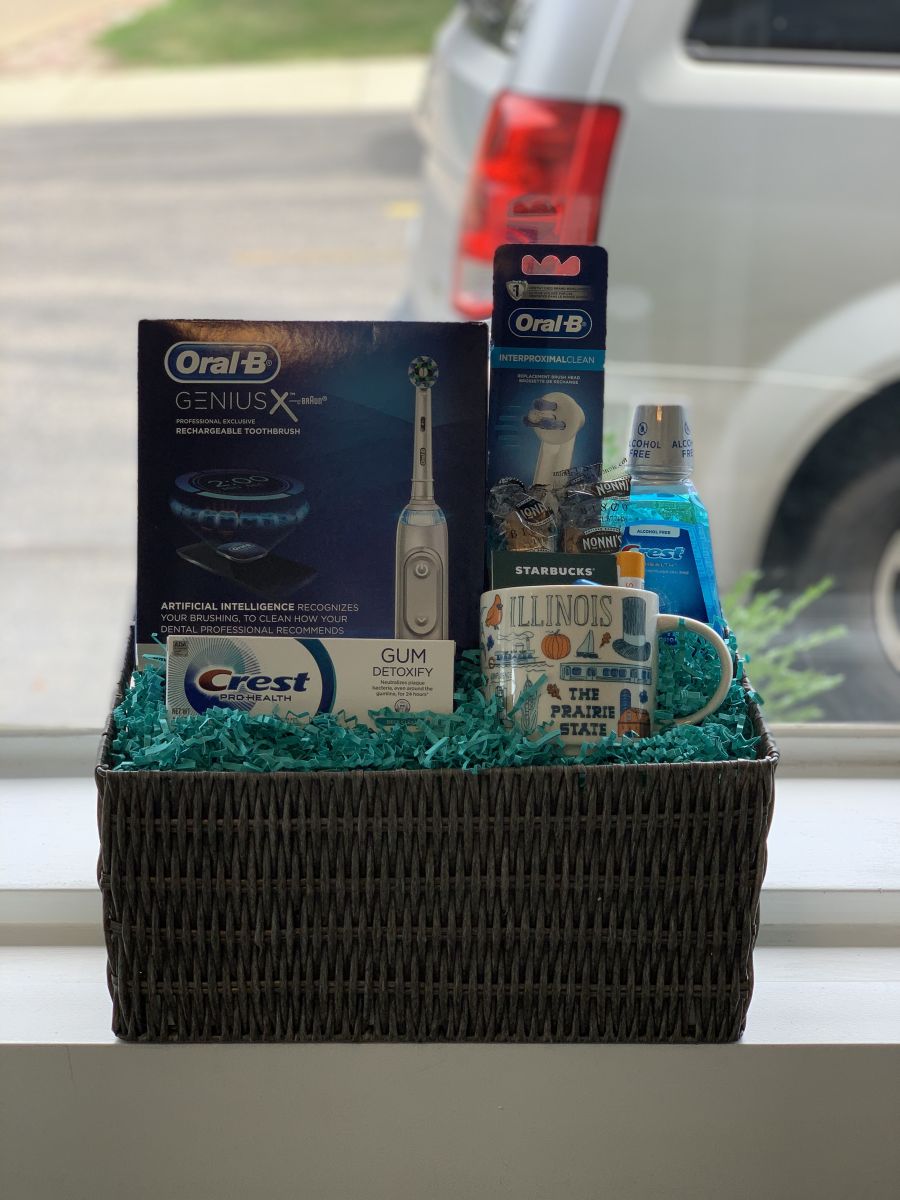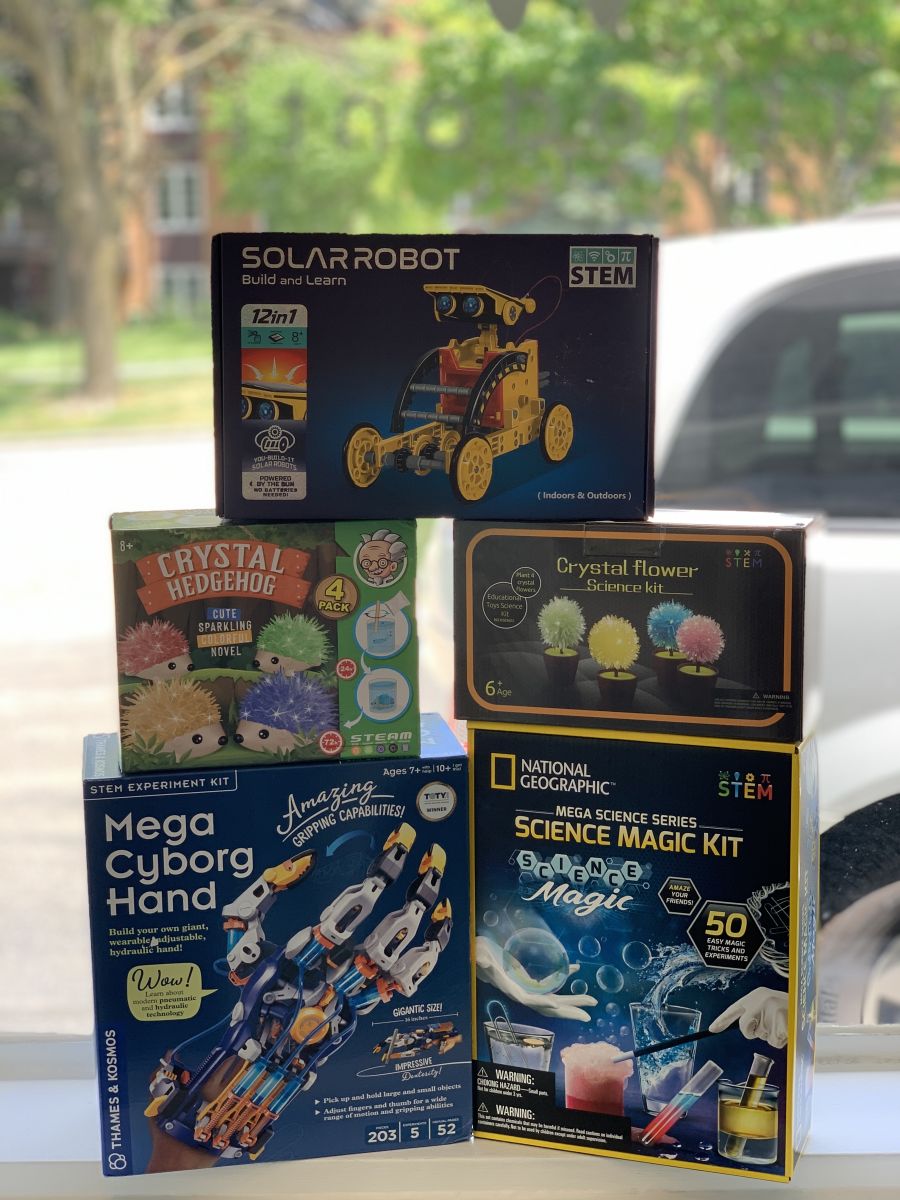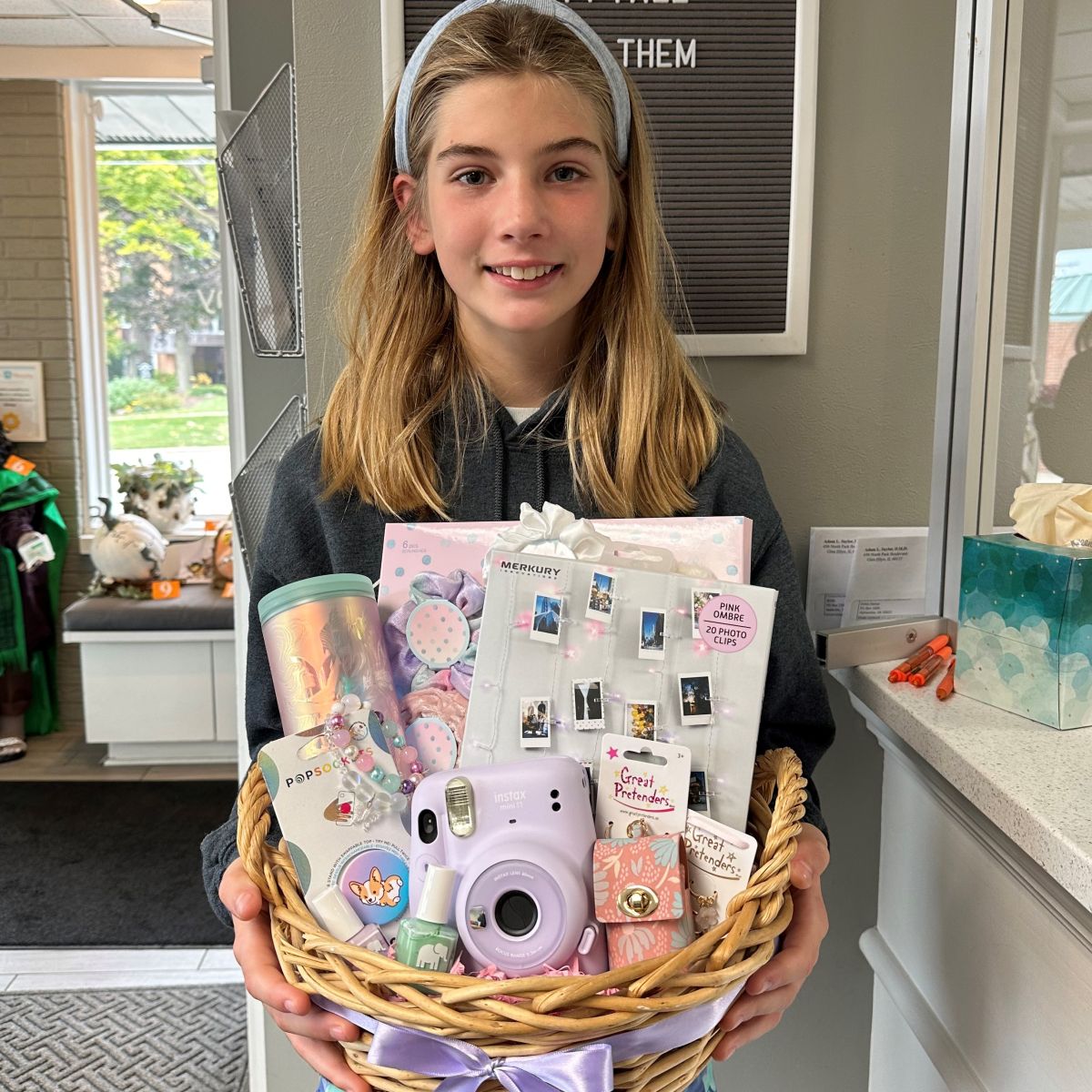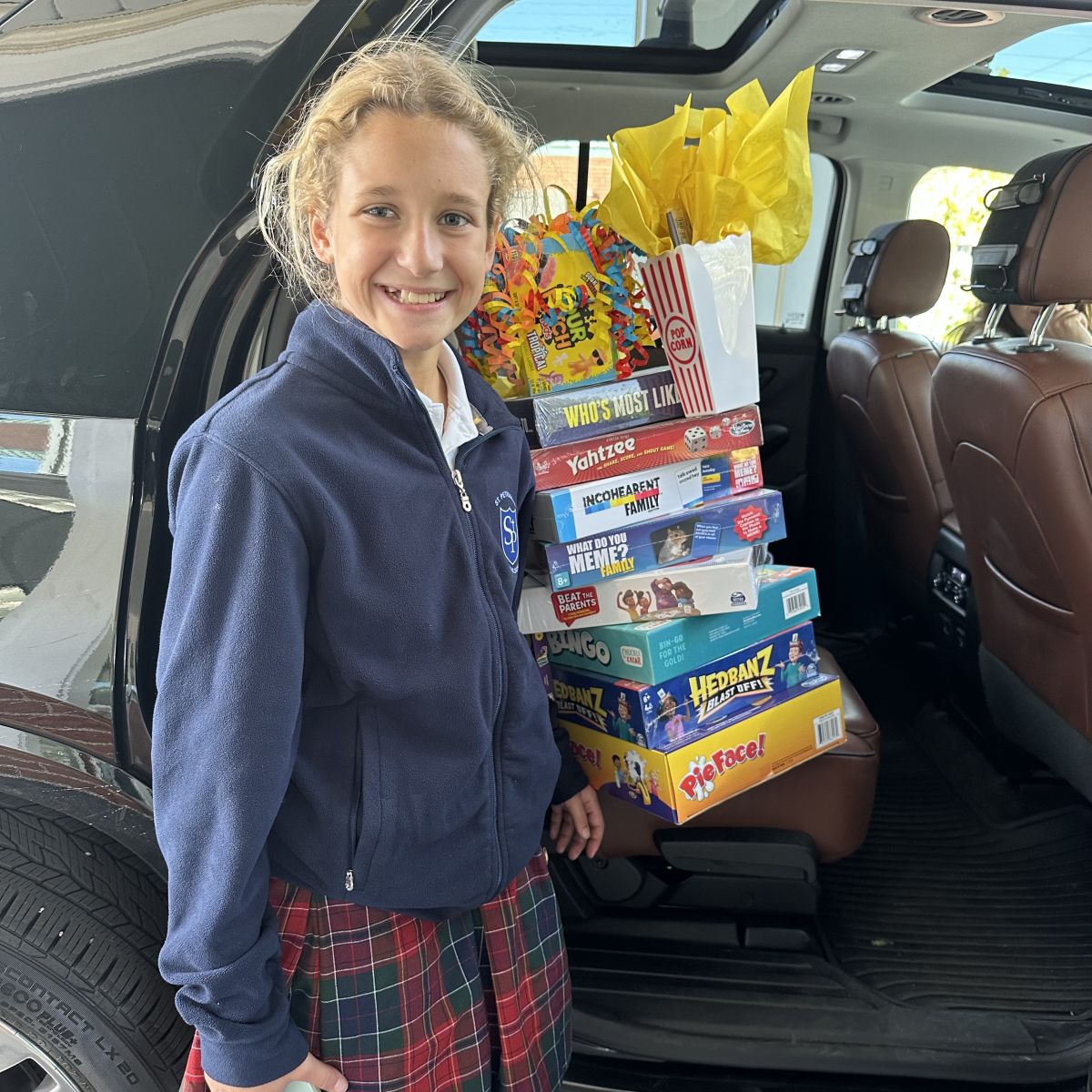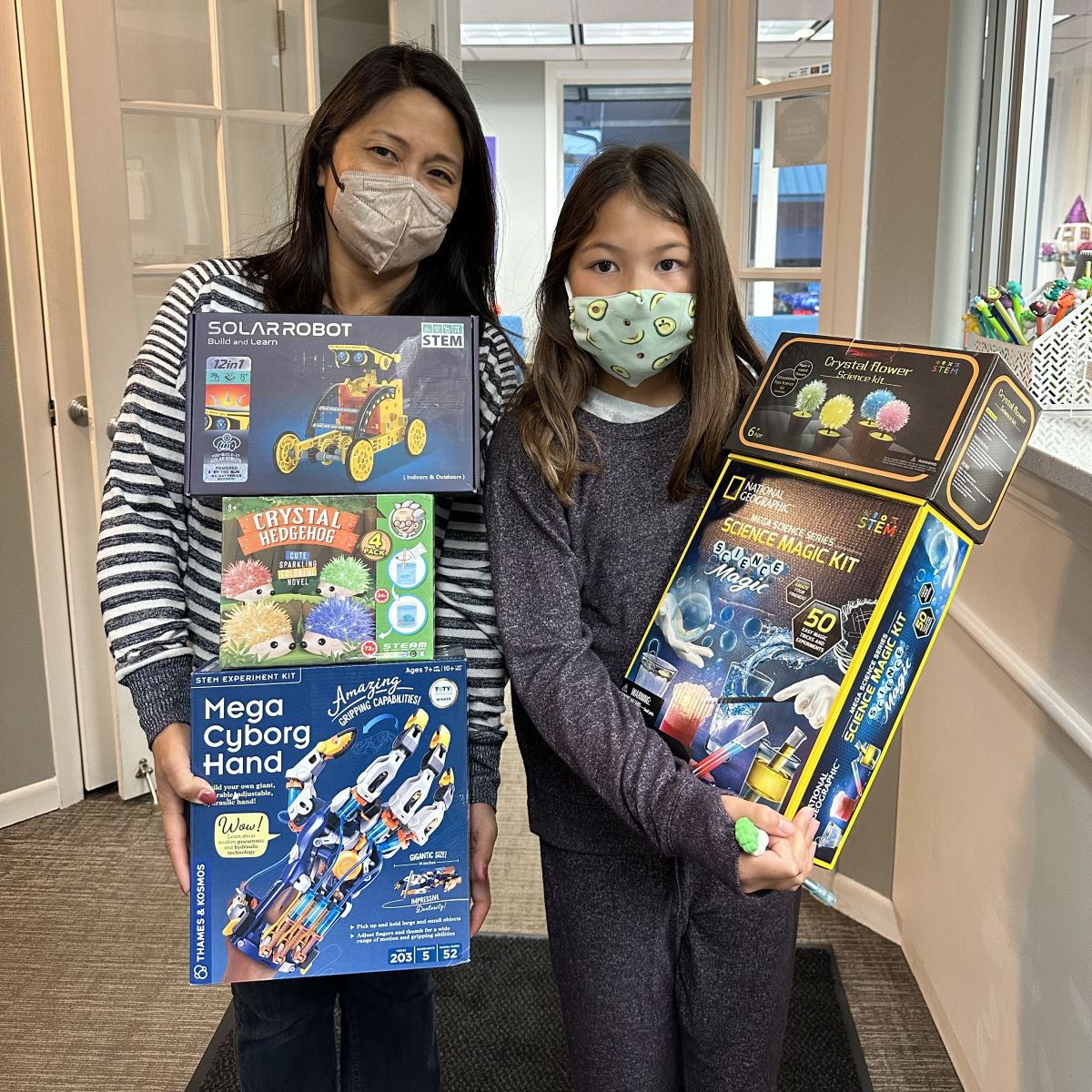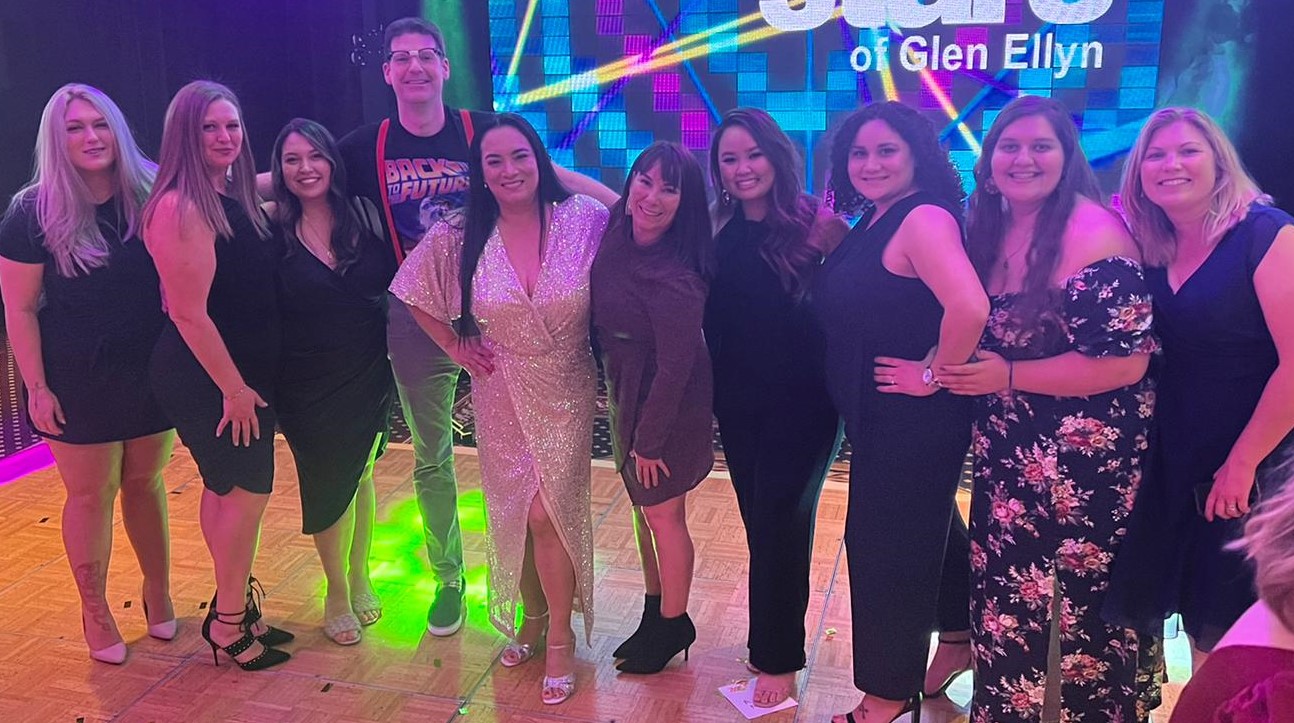 DUCK DUCK GOOSE!
Congrats to our summer contest winner, Kitty! She guessed the right amount of ducks in the jar and you wont believe how many were in there! We had a total of 456 ducks..sound familiar? Yep its our office address! We hope she enjoys all the fun outdoor toys and make lots of great memories. This won't be the last giveaway!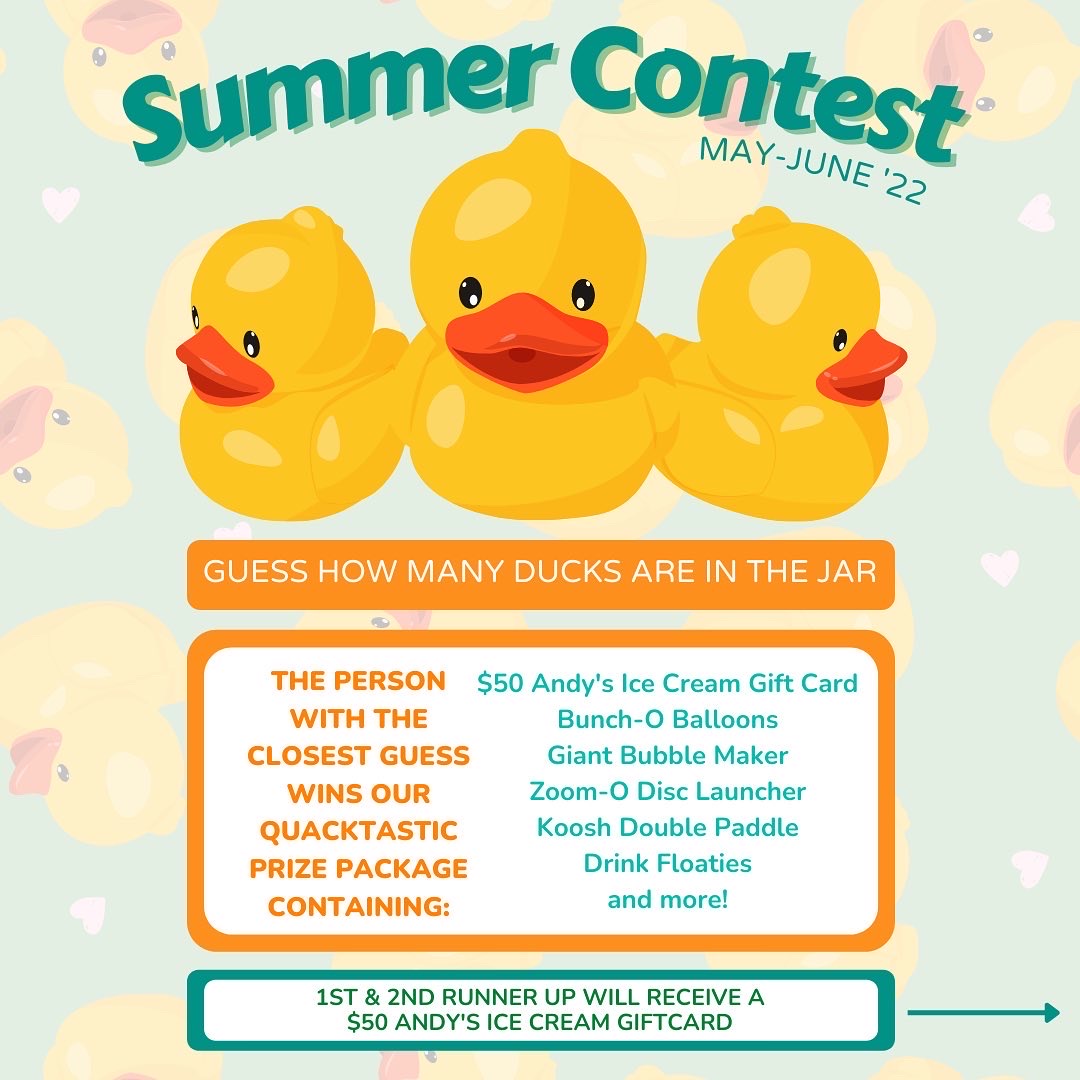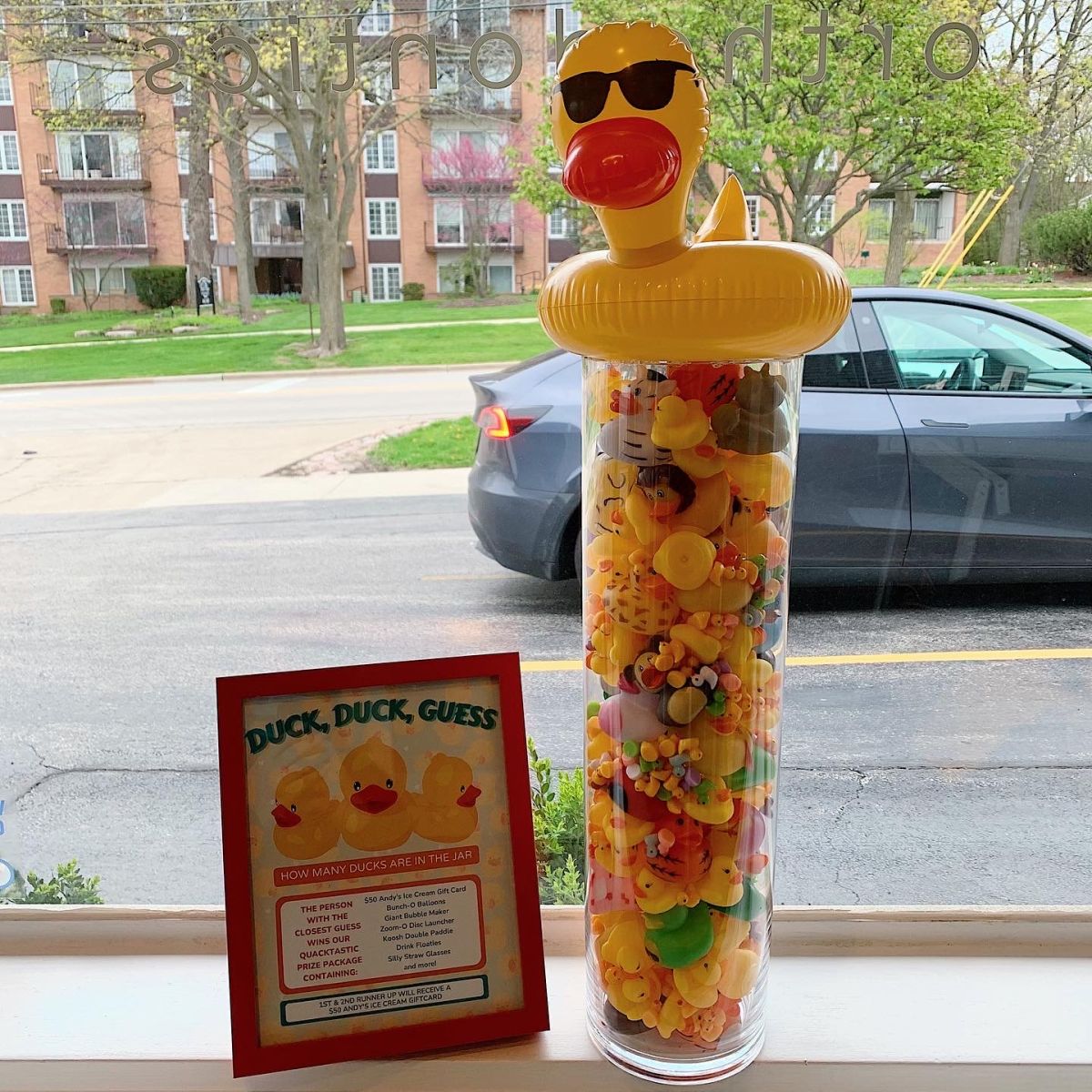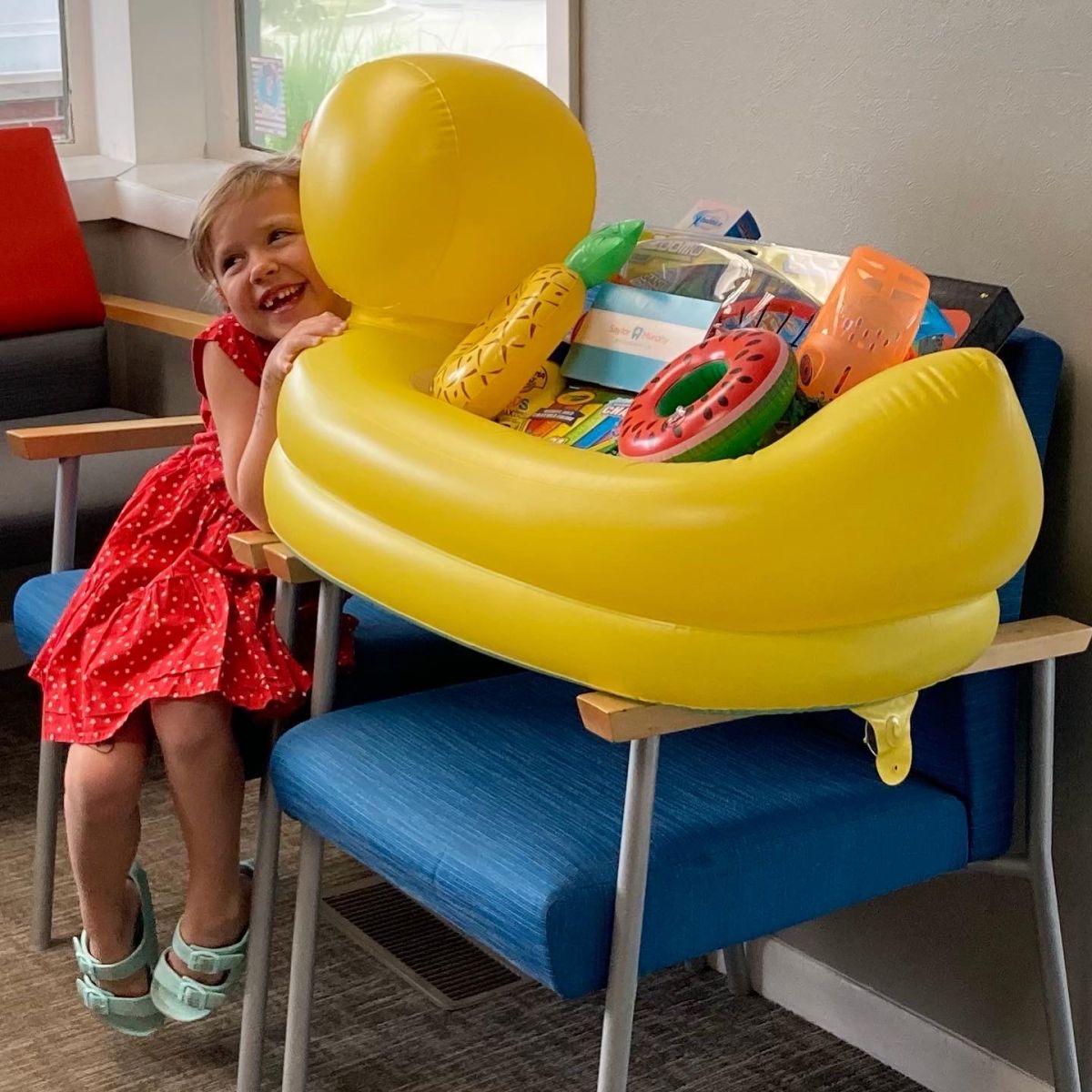 2022 FAMILY FUN FAIR
If you didn't already hear, our annual Fun Fair was back this year! We had some fun in the sun, dunk tanks, and PRIZES! Our fun fair is one of our largest patient appreciation events. We had an absolute blast reconnecting with familiar faces and getting to know our new patients!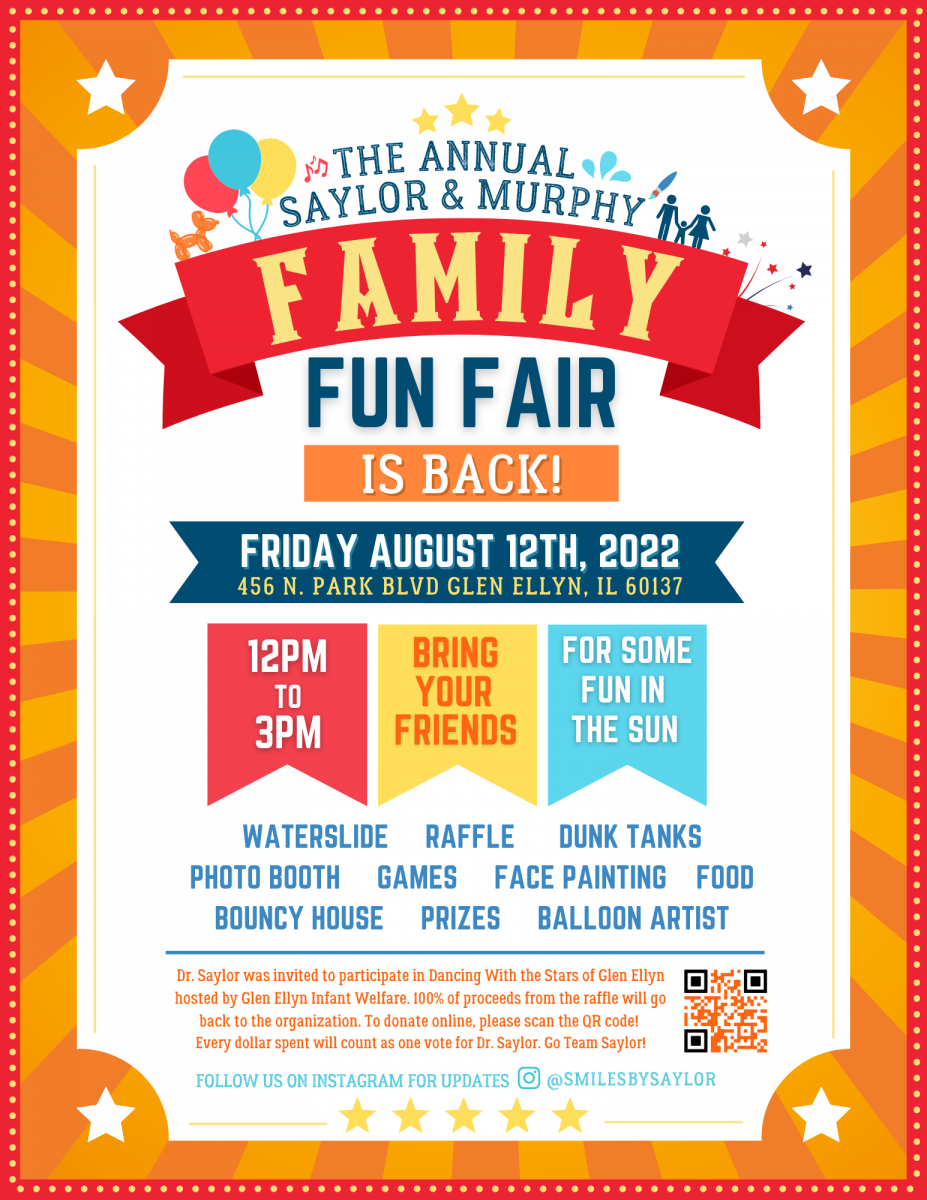 2021 HOLIDAY FOOD DRIVE
During the holiday season, we hosted our first holiday food drive. Patients, parents, and team members came together to collect over 230 food items for the Glen Ellyn Food Pantry! In addition to supporting the pantry's mission to end hunger in Western Dupage County, we hosted a raffle for a Family Fun Night gift basket! Brendon was our lucky winner and received a $50 Barone's gift card, board games and a cookie decorating kit for the ultimate game night! Thank you to all our wonderful patients for taking part in this event with us.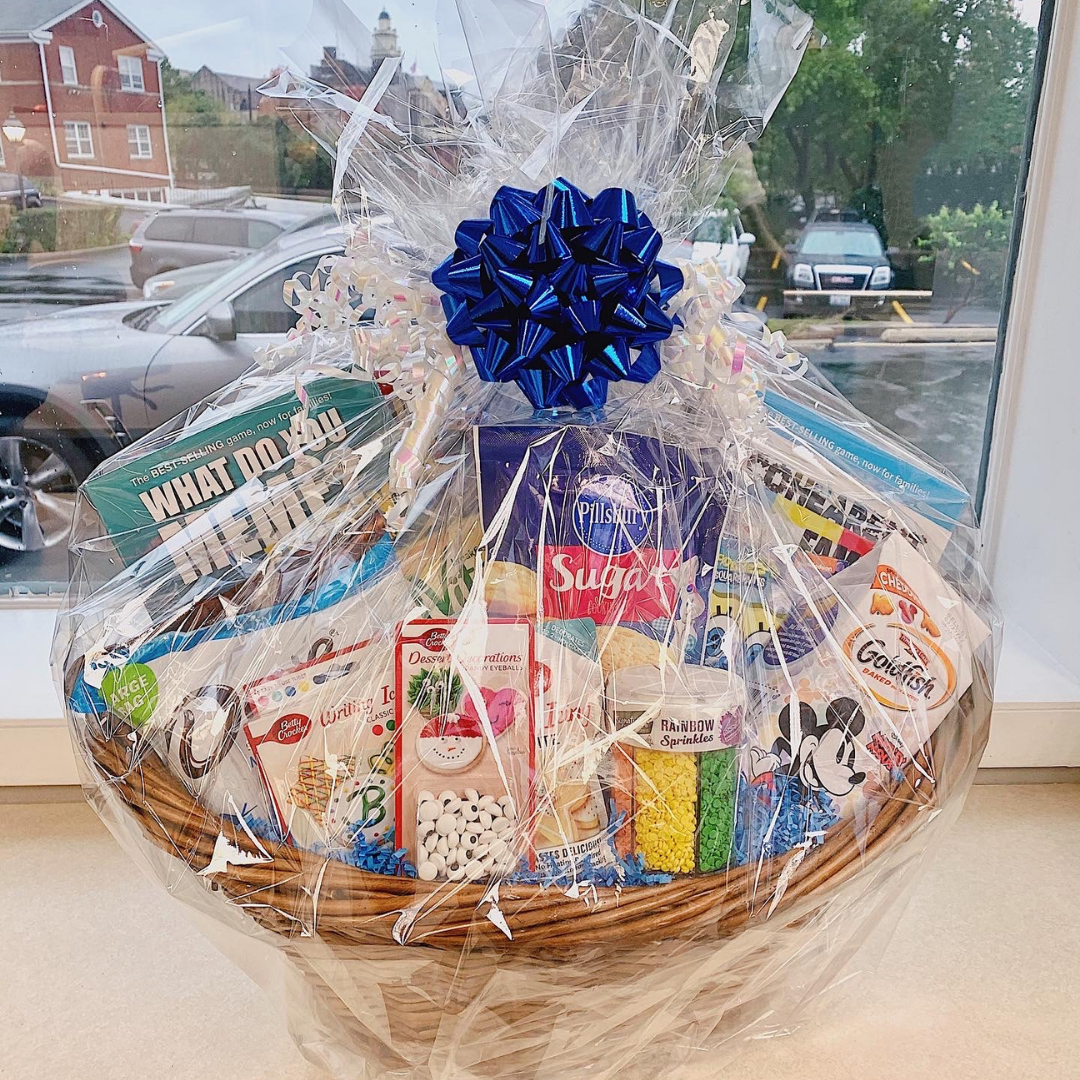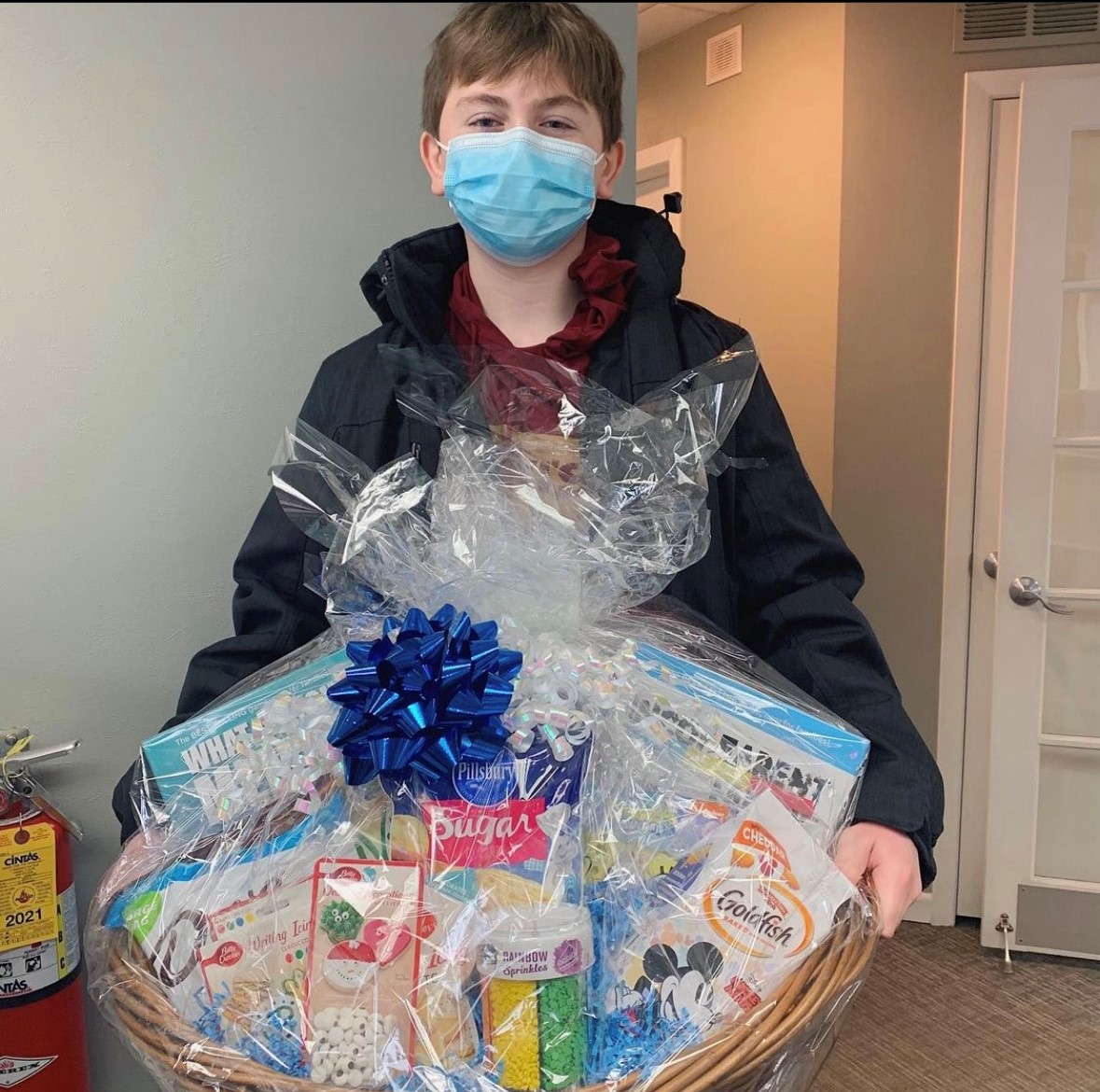 ___________________________________________________________________________________